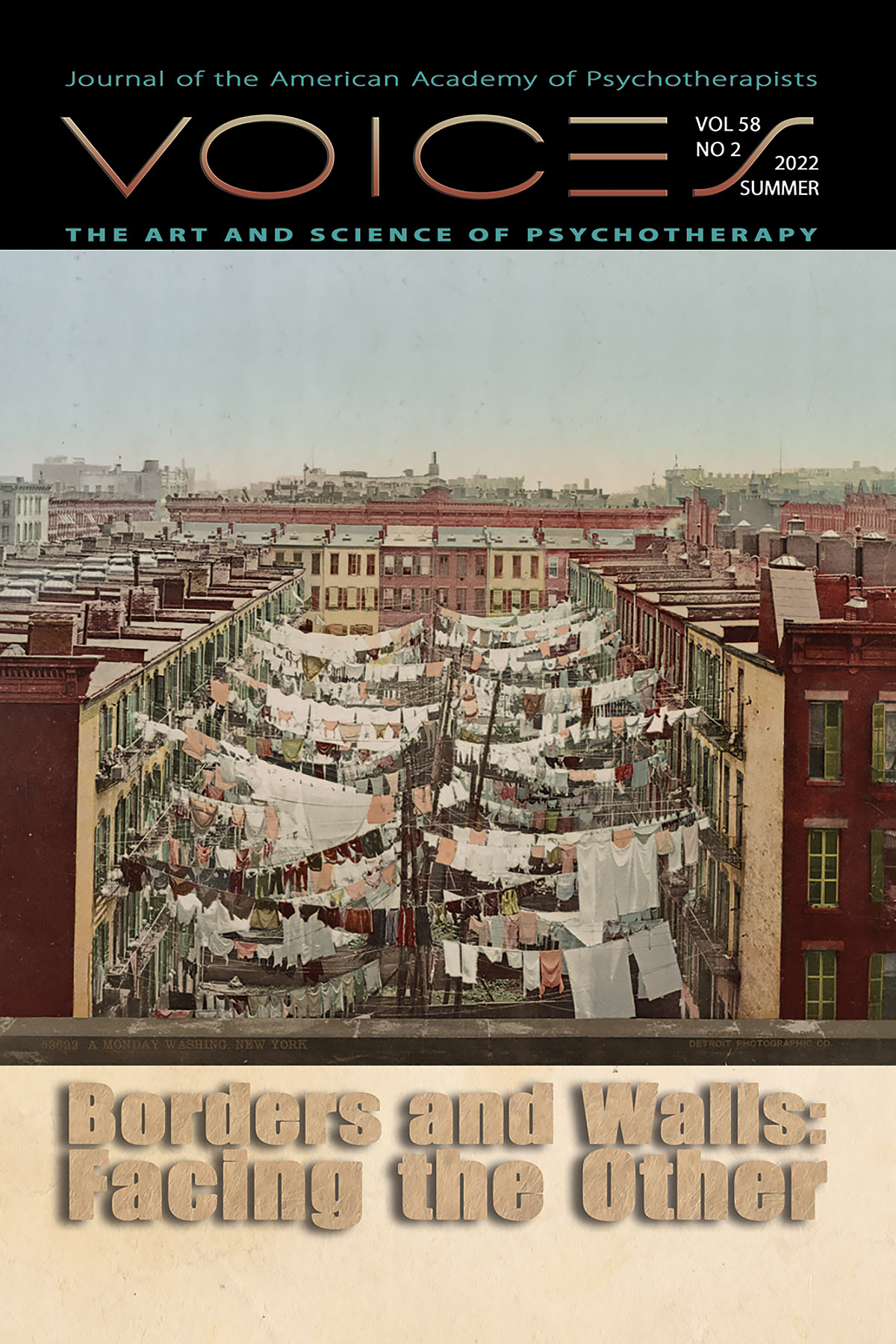 Borders and Walls
Summer 2022
Vol.58 No.2
Borders and Walls: Facing the Other explores the borders and walls we erect in our minds and with each other — barriers that turn us into strangers and set those who differ from us apart as "other," often deemed inferior.  Inner and interpersonal forms of estrangement are unavoidably linked. Those we alienate may be our friends, enemies, family, professional colleagues, or larger community, or people diverse from us in any number of ways, or they may represent disowned parts of ourselves. Facing what feels alien can stir up diverse feelings, including fear of loss of identity, power, or pride; helplessness, ignorance, or vulnerability; feelings of superiority or guilt, of failure, shame, or self-loathing. Facing the other can be met with varying forms of resistance: scapegoating, aggression, othering, projecting, sub-grouping, etc. What are our borders and walls for? What are they meant to protect us from; what and who are they designed to exclude? What are we afraid of in the other? What are we disowning in ourselves when we reject the other?
Members receive all PDF issues of Voices (including back issues) for free. If you are a member, log in here.
Voices welcomes submissions in the form of personal essay, research- and case-based inquiry, poetry, art, cartoons, and photography.
Please direct questions and submissions to the editor, Carla Bauer, LCSW at crbauer01@bellsouth.net.