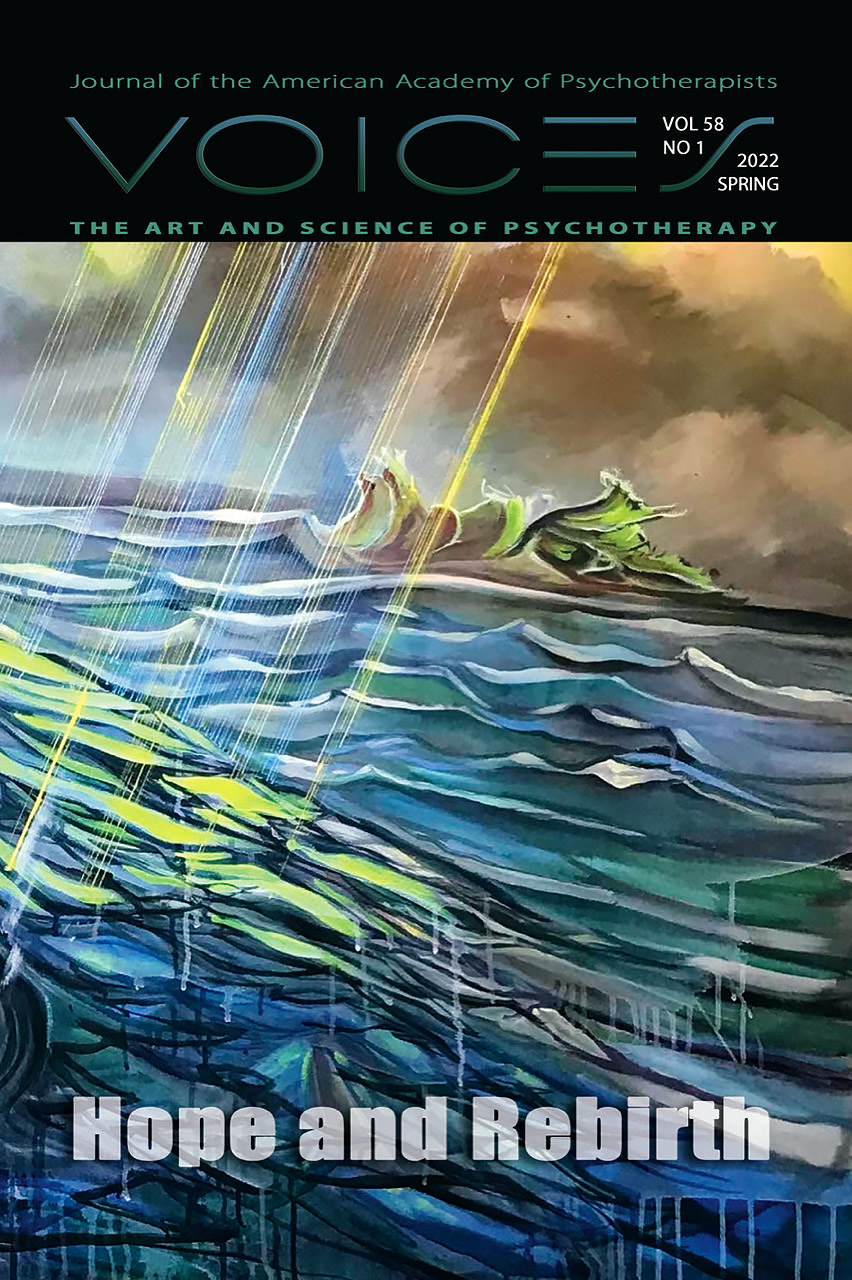 Hope and Rebirth
Spring 2022
Vol.58 No.1
Hope and Rebirth explores what sustains us through dark times and how we see or await the return of the light. We wrote during the winter, both a stint of darkness and containing the holiday season of hope and joy, to publish in spring, nature's time of rebirth. Just as winter holds both darkness and the hopeful holiday season and celebration of the return of the light, so we wrote while standing hopefully in the waning of pandemic darkness, looking toward the return of light in our lives. Eager to look beyond the heaviness that has weighed us down for too long, we begin to turn now toward the light, seeking hope, joy, rejuvenation, and restoration. The issue explores what keeps hope alive — for us, for our clients, for the world.
Members receive all PDF issues of Voices (including back issues) for free. If you are a member, log in here.
Voices welcomes submissions in the form of personal essay, research- and case-based inquiry, poetry, art, cartoons, and photography.
Please direct questions and submissions to the editor, Carla Bauer, LCSW at crbauer01@bellsouth.net.