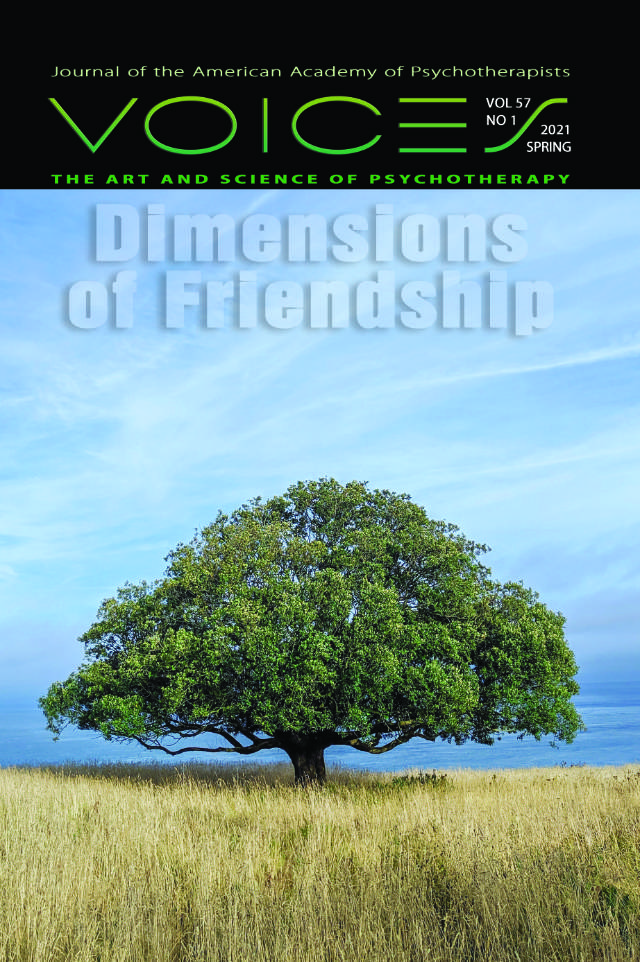 Dimensions of Friendship
Spring 2021
Vol.57 No.1
Our theme, Dimensions of Friendship, explores the transformational aspects of friendship, across its lifespan and ours, from the mysteries of the initial draw into a new friendship through its development – and sometimes its ending. Guest editors Penelope Norton and Jonathan Farber envisioned and curated this issue. In it, contributors offer their reflections, stories, and pictures of friendships formed, held, and lost.
Members receive all PDF issues of Voices (including back issues) for free. If you are a member, log in here.
Voices welcomes submissions in the form of personal essay, research- and case-based inquiry, poetry, art, cartoons, and photography.
Please direct questions and submissions to the editor, Carla Bauer, LCSW at crbauer01@bellsouth.net.