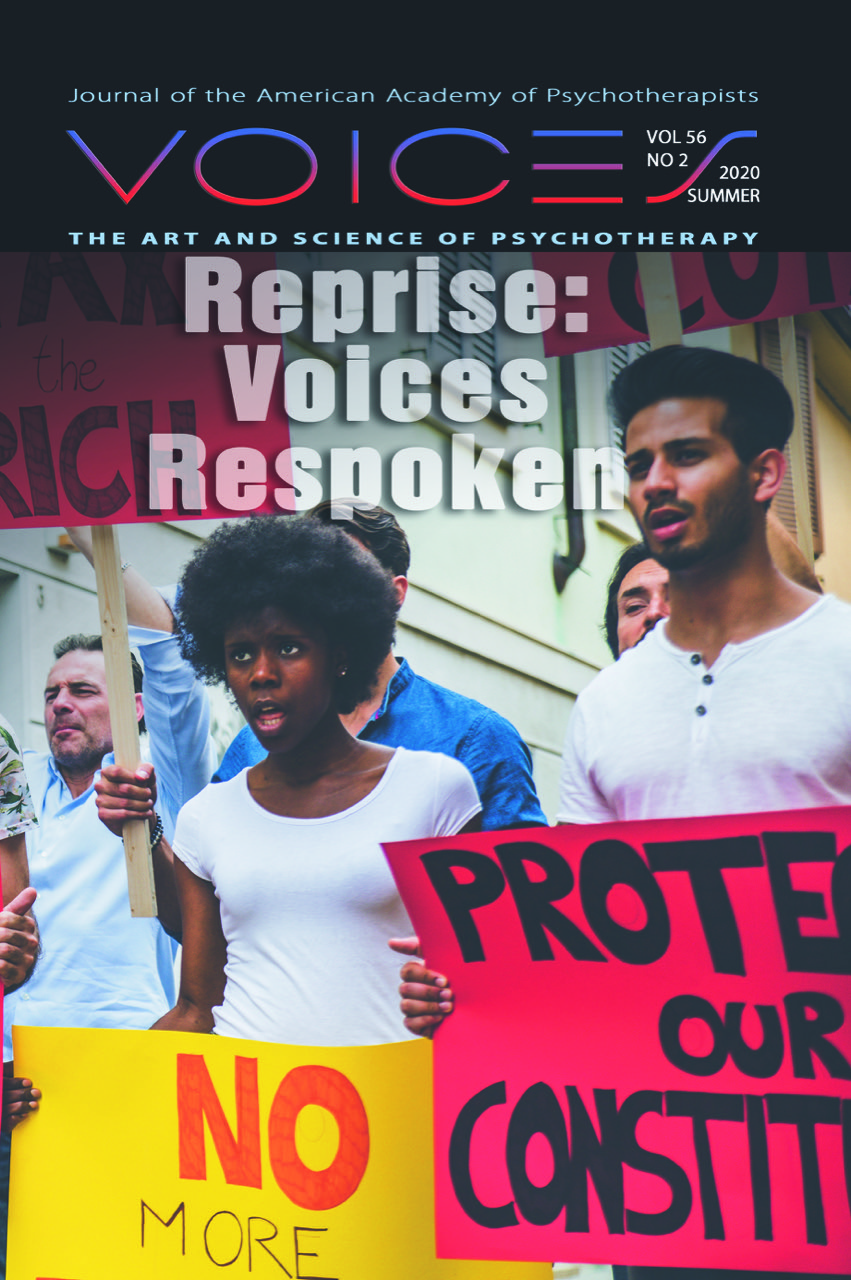 Reprise: Voices Respoken
Summer 2020
Vol.56 Num.2
This issue, Reprise: Voices Respoken, brings together a collection of articles from the Voices archives, speaking again across the years with a threefold focus: a revisiting of the birth and vision of Voices, writings on other cataclysmic times, and some grounding voices to hold us in the angst of pandemic times.
Members receive all issues of Voices as well as back issues.
Voices welcomes submissions in the form of personal essay, research- and case-based inquiry, poetry, art, cartoons, and photography.
Please direct questions and submissions to the editor, Carla Bauer, LCSW at crbauer01@bellsouth.net.