STATUS OF UPCOMING EVENTS MAY CHANGE DUE TO COVID-19. PLEASE CHECK BACK FOR UPDATES.
Virtual Fall Conference
November 10-15, 2020
Risking Connection in an Age of Fear & Uncertainty
Chair Meredith Albert, LCSW
via Zoom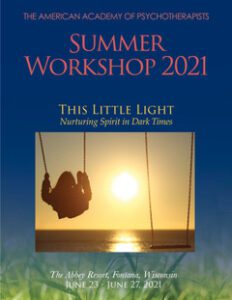 Summer Workshop 2021

June 23-27, 2021
This Little Light: Nurturing Spirit in Dark Times
Chairs: Susan Jacobson, MMH and Judy Lazarus, LCSW-C
The Abbey Resort         Workshop Presenter Proposal (Members Only)
Fontana, Wisconsin
66th AAP Annual Institute and Conference
October 20-24, 2021
Dynamic Engagement-Relational Connectedness Amidst the Many Faces of Change
Co-Chairs Darrin Bronfman, LCSW and Carrie Phillips, MSW, LISW
The Rennaissance Hotel
50 North 3rd Street • Columbus, Oh, 43215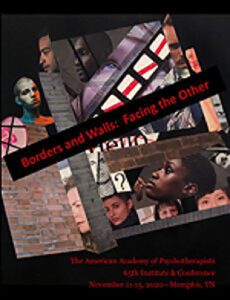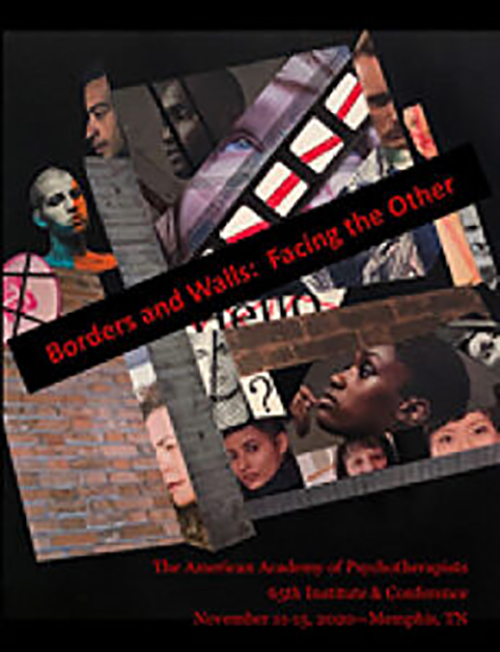 65th AAP Annual Institute and Conference

has been postponed and will happen 2022
November 11-15, 2020
Borders and Walls – Facing the Other
Co-Chairs Diane Shaffer, PsyD and Steve Sorrells, LCAS
The Peabody Hotel
118 South 2nd Street • Memphis, TN 38103
Summer Workshop 2020

has been postponed and will happen 2022
June 24-28, 2020
Taking a Seat at the Table
Chairs: Maureen Martin, MSW, Nelia Rivers, MSW, and Linda Tillman, PhD
As we welcome you to Summer Workshop at Callaway Gardens, we are aware that our theme, Taking a Seat at the Table, is politically, socially, and culturally pertinent, both within our AAP community and in the larger world. We hope our theme awakens feelings and responses from both your past and your present.
Callaway Gardens Lodge and Spa
Pine Mountain, Georgia
Upcoming Salons & Workshops
Friday, September 25, 2020
Online through Zoom • Our Implicit Bias
Saturday, April 18, 2020 • Cancelled until further notice
Nashville, TN • A Seat at the Table